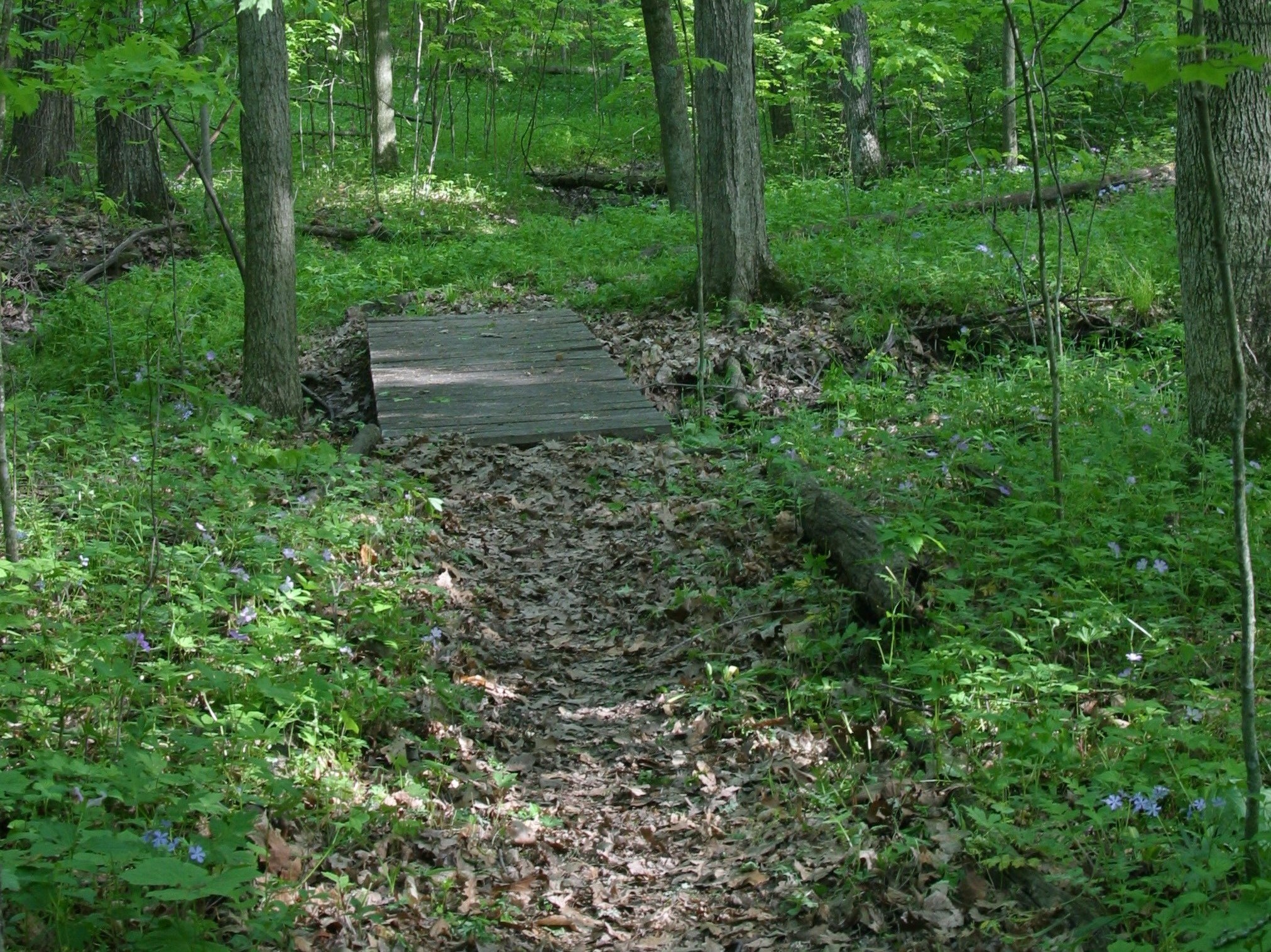 The Story Behind Stratford Ecological Center
August 16, 2014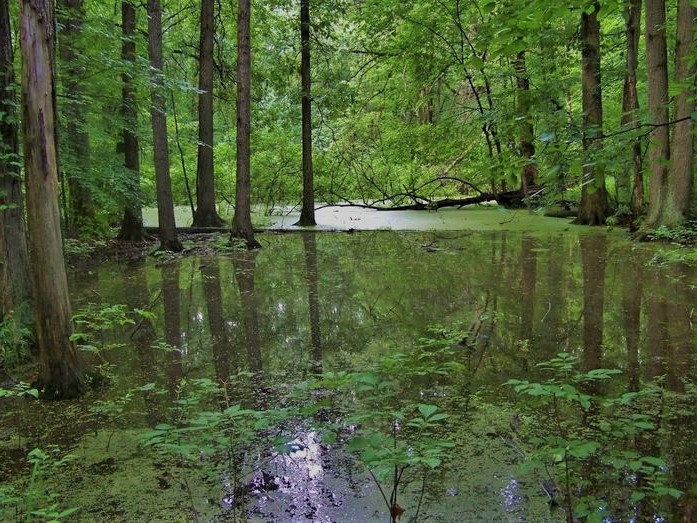 Rain Gardens Add Education Opportunity at Stratford
October 18, 2014
Published in The Delaware Gazette, September 18,2014
Here on the farm at Stratford Ecological Center on Liberty Road we are happy that it has not rained every three days during the last month, like the majority of the summer. However, the weather still had the last word during the afternoon of our major fundraiser, "An Enchanted Evening," on Saturday, August 16.
We had completed the elegant table settings, hung the massive hanging basket of deep velvety red geraniums under the twinkling arbor, and arranged the lanterns and luminaries, when clouds covered the sun and rain soaked the venue for two hours. Fortunately, the rain stopped as people started arriving, and with all the activities and food no one noticed that the sun only appeared just before it set.
Stratford's Development Director David Hoy and his fiancé Eva experienced very little downtime for weeks before the event, but just before dinner they slipped away, and Charlie Adams and his granddaughter Becky gave them the final ride on his wagon, pulled by two Belgium horses. They shared with me that it was such a special feeling to use animal power, rather than petroleum with its pollutants. As they drove off the party sounds dwindled to nothing. The Jersey cows and steers stared curiously at the horses, and the peaceful sheep kept right on grazing. In the spelt field a black hump slowly moved along; on closer inspection this proved to be twenty Canada geese gleaning for any dropped seed. The horses stopped and everyone listened to the crickets and tree swallows picking off insects. Finally, they turned back just as the sun was setting and striping the sky with color, and they heard the hum of humanity and music and merged back into the crowd.
Our spelt yield was not brilliant this year and Farmer Jeff wished he had a grain dryer, because for the first time he had to bring the moisture down before storing it. The grain was spread out on tarps and fans set around to blow air through it. There is enough for winter feed, likewise with corn as we have plenty in storage from last season. This year's corn has suffered from our inability to control the weeds that pull the nutrients from the soil.
All the fields are lush, most noticeable in the first two fields of clover and alfalfa as you emerge from the lane through the woods. The temperature in our micro climate has already dipped to 39 degree F., and there is no possibility of drying hay to fill the loft. We are turning once again to outside help to wet bale and make haylage.
We don't have as many animals to feed. The Red Devon bull has gone back to the Oman Family. We have reason to hope our cows Sugar our matriarch Jersey milk cow, Sassy her granddaughter and Sweet Bessie our Red Devon beef cow, are in calf. Sugar's daughter, Pumpkin, born in November 2010 will hopefully also be in-calf for the first time. In order to get a head start on young stock for beef, we purchased two four-week old bull calves from John Van Gundy's dairy herd, and continue to raise Sassy's steer and Sweet Bessie's heifer born in 2013.
Roxie, our Tamworth sow and only pig, has not had a litter the past two years. We could not keep her any longer. Last Tuesday she went to the processors and will return in the form of sausage and bacon. As usual it is hard to part with a long term animal and we are grateful we could share her with many visitors to learn about raising pigs. Our plans are to purchase four local feeder pigs (if we cannot secure four Tamworth) to fatten, and keep one of the Tamworth for breeding.
Farmer Jeff has already tried the bratwurst from one of our ewes sent to the processor earlier this year and found it very good. He could not distinguish the "sheep brat" from other more traditional brats. He has yet to sample the hot Italian sausage and the sweet sausage. Another ewe became Chorizo sausage and Santa Fe salsa – a sausage flavored with tomatoes and peppers. All our meats are for sale.
Paula Ziebarth, the Delaware County Area Contact for the Ohio Bluebird Society continues to guide us and monitor the Purple Martin, Bluebird and Tree Swallow habitats at Stratford. Paula had a lot of great help from Becky and Bill Swoager, members of the Tuesday work crew, as well as children visiting the farm. The Columbus Zoo gave us a conservation grant which allowed us to purchase a new 12-gourd Purple Martin rig, to supplement our other two rigs. Ninety-eight young were fledged thanks to the replacement of nesting material with soft, dry white pine needles twice during the nest cycle. Another eighty-seven Tree Swallows, thirteen Bluebirds and one Carolina Chickadee were raised in 29 nest boxes.
Next Saturday, September 27, we invite you to join us for our annual Harvest Fair from 10 am-4 pm. Cost is $5/person or $20/carload and children under two are free. It is a family-centered day with lots and lots of hands on activities and plenty of live music. Lunch is available and a bake table offers an opportunity to take dessert home with you.
"Farm Connection" is a monthly article connecting city folk to life on the Stratford Ecological Center farm. It is published on the third Saturday of the month on the farm and garden page of The Delaware Gazette.