Dr. Louise Warner
Co-Founder
Louise is a retired physician, having worked at Columbus Children's Hospital as an anesthesiologist for many years. Along with her late husband, Dr. Jack Warner, she founded the Stratford Ecological Center, an educational farm and State Nature Preserve in Delaware County.

Jason Eliason
President
Jason is a partner with Waller Financial Planning Group. His responsibilities include the day-to-day management and oversight of the firm, development and growth of employees, new business development and client relations.  Jason enjoys restoring the land he lives on with his family and spending time with his three children.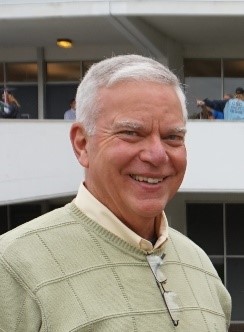 Gary Rosenberg
Vice President
Gary retired from ABB, Inc. in 2017 after a 43-year career in purchasing, electric utility sales and strategic account management.  He grew up in a rural southern Indiana and graduated from Indiana University's Kelley School of Business in 1974 with a B.S. degree in Marketing.
Gary joined the ranks of Stratford volunteers as a farmhand in 2017.  He has led several projects and is a member of SEC's Economic Development Council and enjoys hosting visits for new "Friends of Stratford".
Gary and his wife Kim live in Kilbourne, OH, they have 3 children and 3 grandchildren.  He enjoys travel, aviation, remodeling and tending to his flock of 28 chickens.

Pauline Scott
Secretary
Pauline was born and raised in Northern England and made her home in Ohio after her marriage. She attended the East Riding College of Agriculture in Yorkshire and qualified as a farm secretary. Her interests led her to Stratford in 2006 when she became an active volunteer. Pauline authors a monthly column in the Delaware Gazette to connect city folk with Stratford.
Pauline was awarded the 2017 Warner Board Trustee Distinguished Service Award by the Stratford Board of Trustees for her volunteerism and dedication to Stratford.

Mark White
Treasurer
Mark retired in 2012 from Nationwide Insurance Company after a 34 year career in Corporate Finance.  He is Treasurer of the Hoover Sailing Club and the non-profit Hoover Sailing Foundation.  Soon after retirement he became a Stratford volunteer working as a farmhand on the Tuesday crew.  Mark has gradually extended his hours and experiences and is presently the volunteer coordinator of that group. Mark will bring a lot of skills and knowledge to the Board.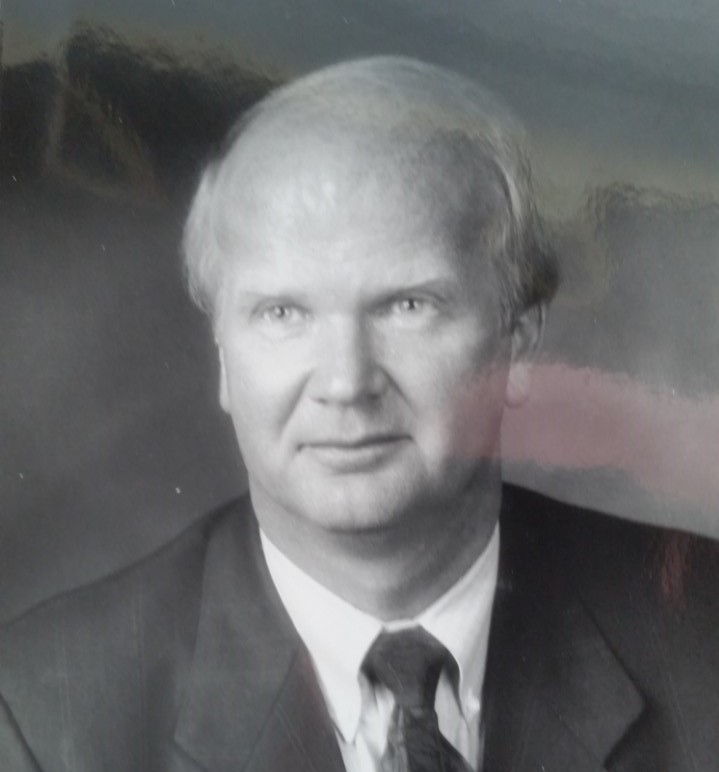 Jerry Borin
Jerry served as Executive Director and General Manager at the Columbus Zoo and Aquarium for 23 years. He directed many improvements and innovations during his time there, including natural-space exhibits, the Discovery Reef and manatee tank, Asia Quest, and growing from 75 acres to more than 350. Jerry has served as a member of many conservation associations on a global, national and local level. He is a world traveler, having traveled to various countries in Europe, Africa, Asia, Central America and Australia.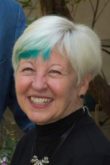 Linda Diamond
Linda grew up on a farm in Delaware County.  She graduated from Olentangy High School and raised beef cattle to put herself through The Ohio State University.   Linda then taught elementary school for 20 years.  While working at the Delaware General Health District, Linda founded "Friends for Life" a non-profit organization, which benefited children by providing car seats, bike helmets and other items for clients.  Linda has also owned several businesses in Delaware including Right Up Your Alley and Beehive Books.  Linda and her husband Joe own Rosebud Properties, a development company in Downtown Delaware.  In 2018 Joe and Linda were recognized by Ohio Wesleyan University with the Honorary Alumni Award.  Volunteering at Stratford has made Linda feel she has come back to her roots and home again.

Tony Gugliemotto
Tony is a business development consultant based in Columbus, Oh. He has held a number of senior management positions within the banking, pharmaceutical and manufacturing industries and has served in the United States Air Force. He holds an Associate of Science degree from Central Ohio Technical College.
Currently Tony is on Stratford Ecological Center's Development Council and on the board of US Together. He is a member of the Dublin Rotary, a member of the Appalachia Ohio Alliance Land Conservancy, volunteers for the Salvation Army and has served as a trustee for the Ohio Wildlife Center.
Tony and his wife, Sue Haidle, reside in Dublin, Ohio and enjoys traveling, gardening, professional soccer, golf and cooking.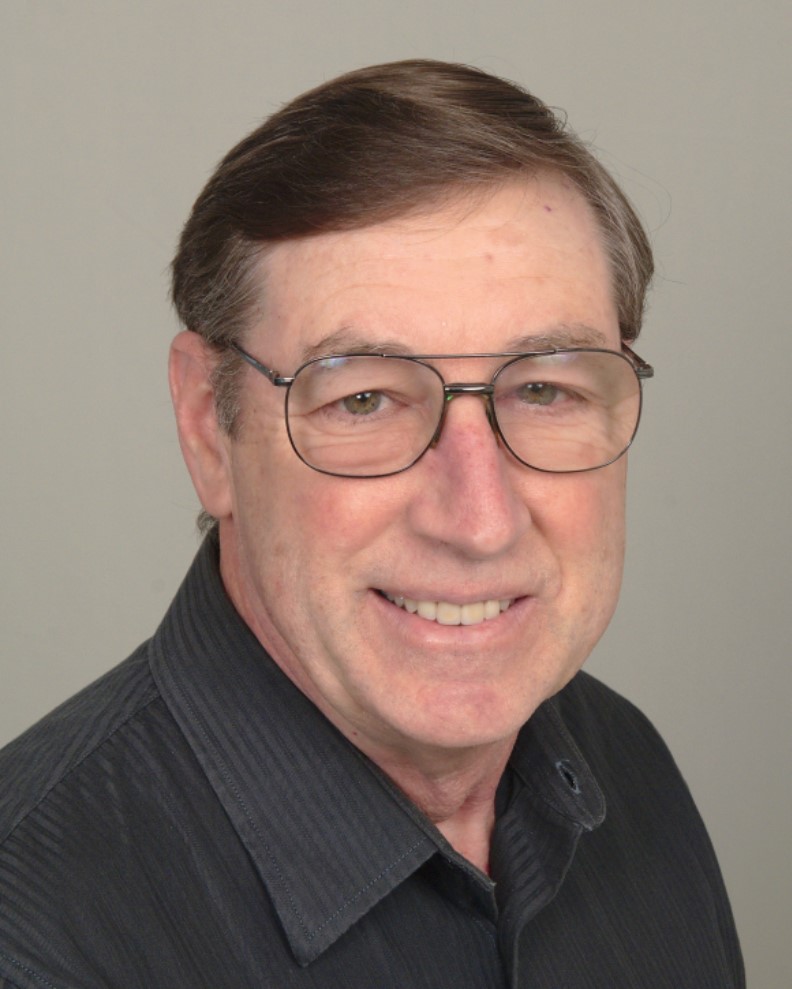 John Krieger
John Krieger was born in Bellaire, Ohio in 1950 and attended St. John's Catholic Grade School and High School, after which he worked for the State Of Ohio while obtaining his Bachelor's degree at Franklin University in Columbus, Ohio. Upon graduation, he began his industrial engineering career at an electrical equipment manufacturing plant in Marysville, Ohio.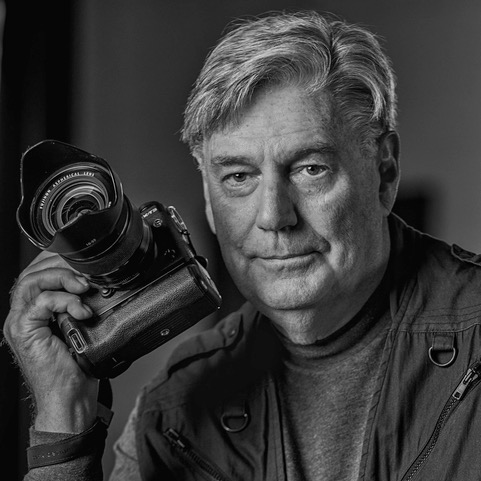 Kent Larsson
Kent started his career in retailing in his early teens as a pedal powered delivery boy for a market selling wild game in his hometown in Sweden. His  grandparents were the first in the family to move from the farm to the city. He and his parents, however, were called upon to help out at relative's farms during planting and harvesting seasons.
Kent earned his BS and MBA in Marketing and Organizational Behavior at The Ohio State University. He retired from Big Lots as Executive Vice President, Merchandising and Marketing after 45 years in the retail industry.
In his retirement, travels, photography, gardening and reading have been favorite activities. He and his wife became apiarists, but the hives did not do well in their suburban area. Instead, they are strong supporters of the apiary effort at Stratford Ecological Center. They also believe strongly in exposing children and youth to the wonders of the natural world.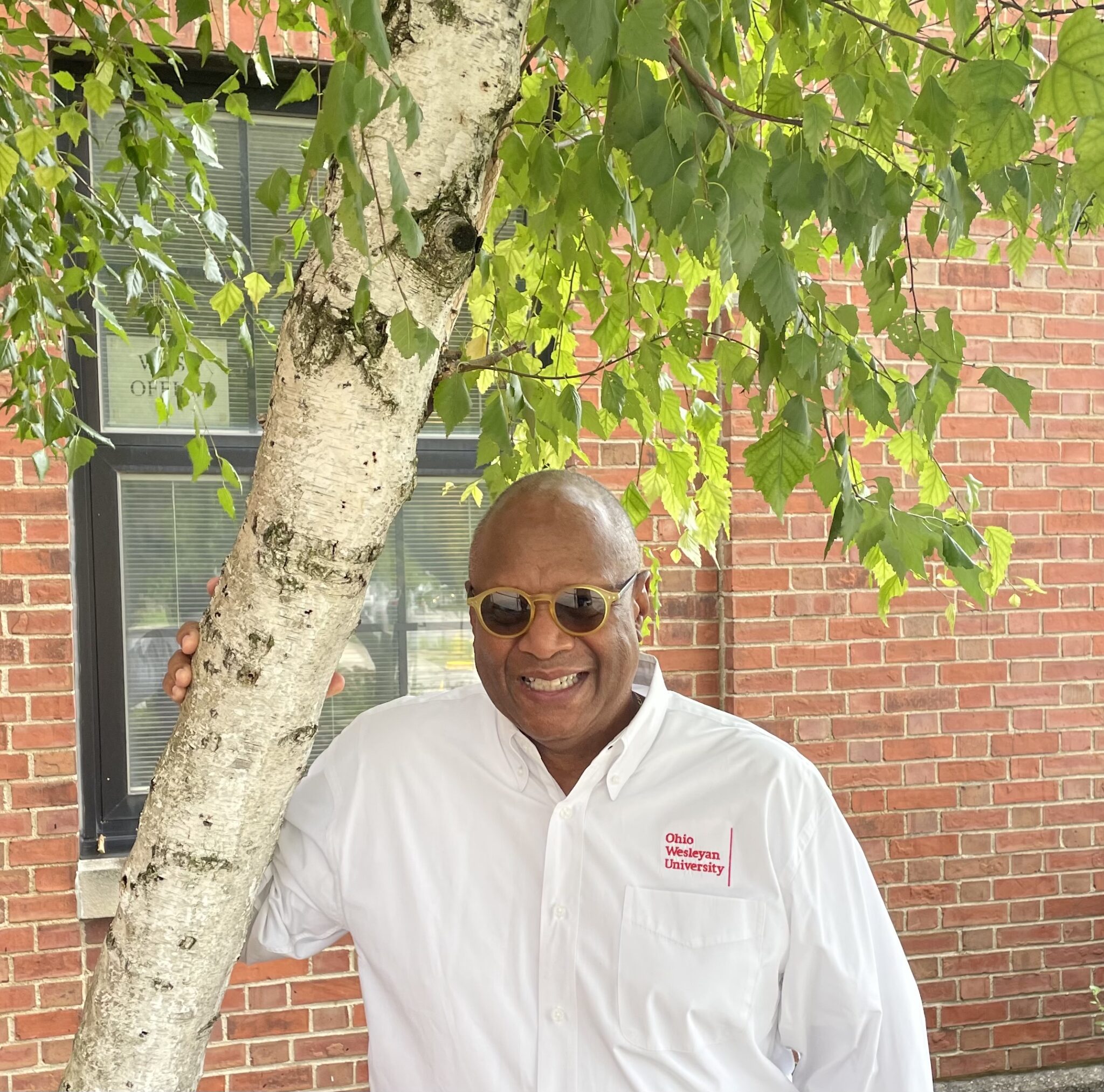 Jim Mendenhall
Jim grew up in Delaware County and attended Woodward Elementary, Willis Intermediate and Delaware Hayes High Schools. He attended and graduated from Ohio Wesleyan University receiving his Bachelor of Arts degree. Jim and his wife Gail live in Powell and are the parents of daughter, Taylor, and three grandchildren, Mekhi, Malaysia, and Mahaylah…and a big old Boxer dog Buster.
Jim had a career span of 35 years in the Pharmaceutical/Biotechnology arena culminating in an international assignment with J&J Healthcare located in the UK and Ireland. After retiring from pharma in 2009, he moved back to Delaware County and joined the Ohio Wesleyan University Advancement Team where he was a Major Gift Officer and Assistant Director of Alumni Relations.
Jim is extremely interested wildlife conservation and sustainability. He is also interested in bringing Stratford "deliverables" to as many individuals as possible, particularly those in "underserved" areas of the County and beyond. As such he finds the mission of Stratford to be in line with his desire to become more active as a Board member and active member of The Stratford Development Council.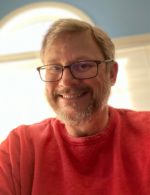 Blake Radcliffe
Blake is a CPA (Certified Public Accountant) with over 30 years diversified business experience including as a former tax & business valuation partner with a local accounting firm in Maumee, Ohio and various firms in central Ohio; CEO/CFO of a building materials distributorship in Southeast Michigan/Northwest and West Central Ohio; and has a tax manager/director with various publicly traded companies in central Ohio and Texas.
Blake's interest in Stratford stems from being born and raised on a small family farm in Hardin county Ohio where he was very active in 4-H and FFA (Future Farmers of America).  He is a graduate of the Ohio State University and lives in Ostrander, Ohio with his wife (Krystal), dogs, cats, a horse,  and two miniature donkeys.  I guess you can take the boy out of the farm but you can't take the farm out of the boy.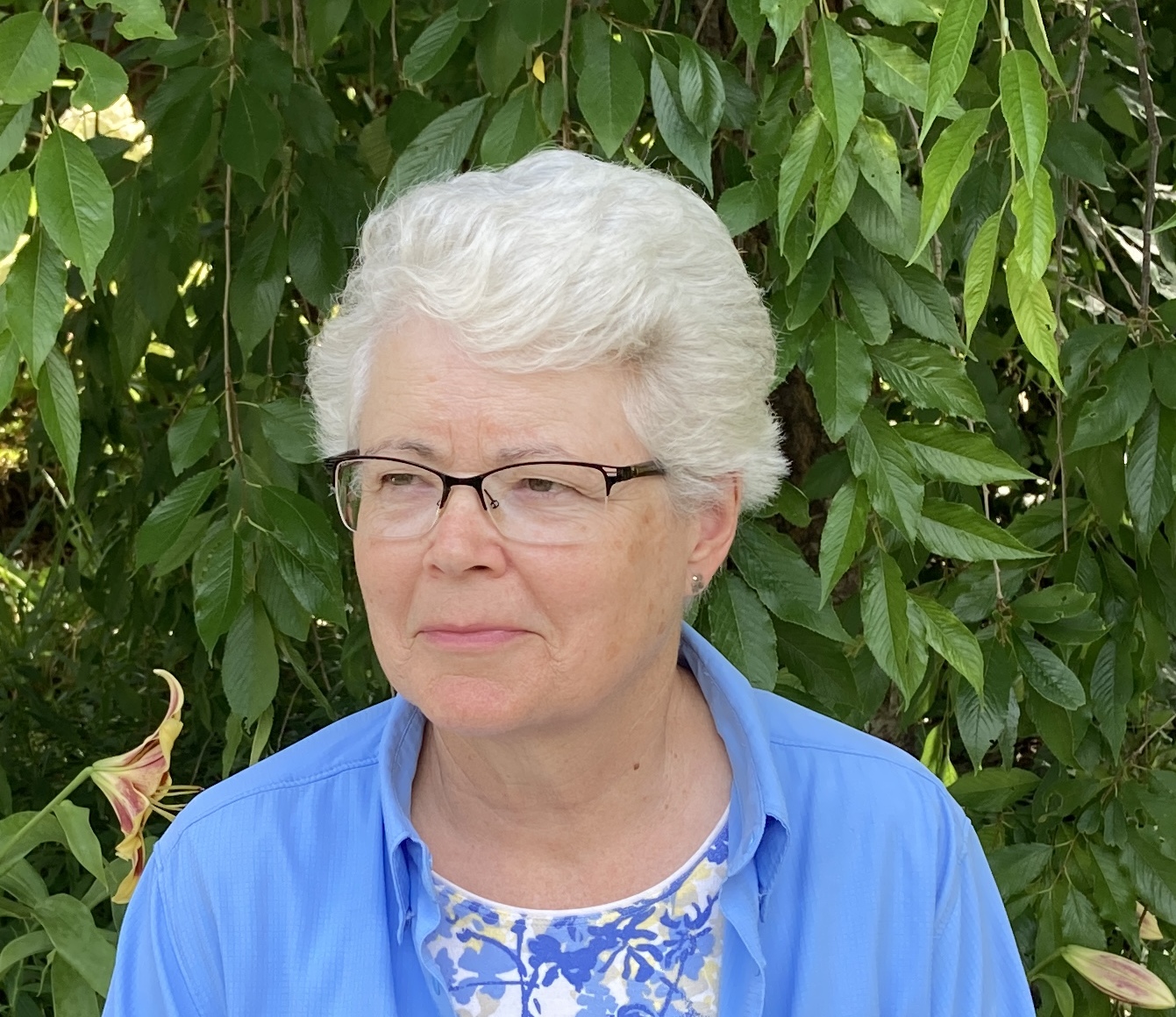 Katryn Renard
Katryn thought she would be a computer programmer all her life.  She graduated from Miami University and became a software developer for what is now called Lucent Technologies.  Her job centered on developing a system that watched over the long distance network of the phone system.  After a fulfilling 26 years, she left that job and, beyond her expectations, moved to the low tech world of a farm.  First she volunteered for Stratford and then hired on as the coordinator of the Messages from the Earth program, which teaches life science to fifth graders.  She found this job equally fulfilling.  After 9 years, she promoted herself back to volunteer, mostly for the Messages from the Earth program. 
She enjoys hiking and birdwatching with her husband in any scenic place they can find.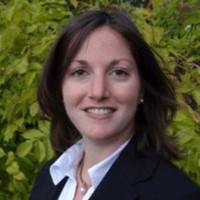 Dena Sico
Dena is the Vice President of Development for the Ohio Environmental Council, Ohio's leading environmental advocacy organization. Dena's years working in advocacy have built her understanding of the importance of introducing nature into children's lives at a young age. She believes that providing opportunities for children to explore the outdoors and grow their understanding of where food comes from contributes to their activism to protect important natural places into adulthood. Dena's professional career has been exclusively within the nonprofit sector, including work for the National Kidney Foundation and Habitat for Humanity. Dena graduated from the Ohio State University with a degree in International Relations and Diplomacy and a minor in Political Science. She enjoys hiking, canoeing, and camping outdoors with her husband and two young children.

Susan Wasmund
A love of nature, children and learning made Stratford Ecological Center a perfect fit for Susan after she retired from Westerville City Schools as a high school science teacher.  Volunteering since 2012, she has helped with the Messages from the Earth program, Farm and Field tours and special events.  Born in New Jersey, she earned her Bachelor's and Master's degree from the Ohio State University.  Susan also works for Ohio Energy Project teaching teachers and students about energy efficiency and conservation.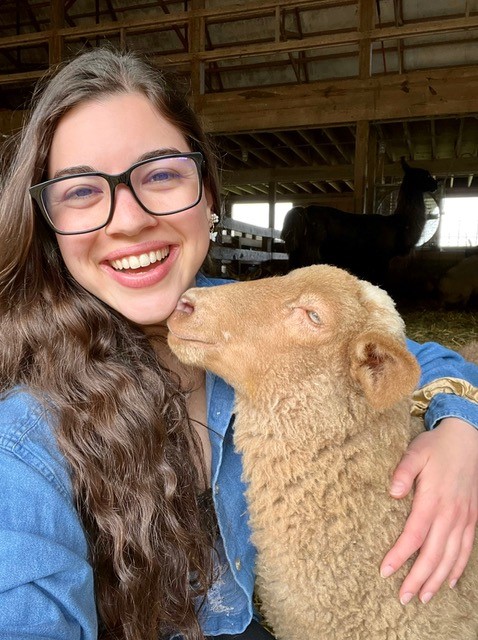 Audrey Mungovan
YPAC, Junior Board Chair
Audrey grew up in Delaware, OH coming to Stratford on school field trips and visits with her family. In college, she was a Farm Camp counselor for two summers, where she fell in love with outdoor education and the magic of Stratford. She graduated from Miami University of Ohio in 2017 with a degree in early childhood education, and was an elementary school teacher for four years following. Recently, she made the decision to leave public school and pursue her passion of outdoor education. Stratford has been an integral part of that journey. 
Audrey is now one of the founding members of Stratford's Young Professional Advisory Council, where she and her peers work to creatively expand Stratford's mission to a more diverse demographic of young adults, as well as to the broader community. She is grateful for the connections she has and will continue to make with the people and community who make Startford all that is, and looks forward to giving back and continuing her journey within this organization.

Clyde Gosnell
Honorary Board Chairman
(Retired from the Board July 2020)
Clyde received a Bach of Arts in Architecture from Ohio State University. He is a Veteran where he served in the Korean War, Army Active Duty and Army Reserves. He is the Founder of and retired from Design Group, Architectural & Planning Firm where he designed hospitals before retiring in 1979.
Clyde was awarded the 2019 Warner Board Trustee Distinguished Service Award by the Stratford Board of Trustees for his service and dedication to Stratford.
John Switzer
(Honorary)
(Retired from Board, Fall 2018)

John retired from the Statford Board of Trustees in the fall of 2018. His tenure began on March 8, 2007. On August 9, 2018 John was awarded the 2018 Stratford Board Fellow Award for his service and dedication to Stratford Ecological Center.
Dr. David Warner
(Honorary)
Born, raised and educated in Central Ohio, David is one of the 4 founding board members of the Stratford Ecological Center, along with his parents, Jack and Louise, and sister, Gale. He journeyed to the frozen north after graduating from the Ohio State University Medical School.
Dr. David Ziv-Kreger
(Honorary)
David Ziv-Kreger has served on the Stratford board since 1992, when he replaced his late wife and founding board member, Gale Warner. David has a B.S. in Physics from Stanford University and a M.D. from Harvard Medical School.