Stratford Ecological Center…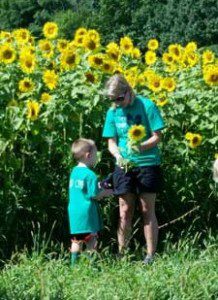 … is a private nonprofit organization and does not receive state or federal funding. Therefore, Stratford relies heavily on the generosity of caring people, like you, to fund our programs and activities.
All donations to SEC are tax deductible.
How can you support Stratford Ecological Center?
1. Click here to make a Gift of Giving in memory or honor of someone special. (Make sure to put the name & address of the person you're giving the gift in honor of in the comment section of the form.)
2. Click here to become a "Friend of Stratford" or see below for more information.
3. Leave a legacy gift to Stratford in your will or estate – see "Forever Stratford" section below.
Become a Friend of Stratford!
What is Friends of Stratford?
Friends of Stratford is an annual giving club for those who share the values and educational mission of Stratford. We are only able to carry out educational programs & activities with the financial help & support of our Friends!
Benefits of Being a Friend of Stratford
Free Admission – No need to make the "suggested donation" each  time you visit during our open hours this year.
Free Friends of Stratford receptions with special invitations for you and your family to be held throughout the year. (Springtime on The Farm and Fall Color Spectacular)
E-updates, announcements, upcoming programs and activities.
It pays for itself as an investment for your family.
Friend of Stratford Commitment Form>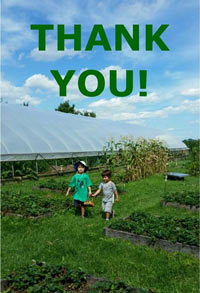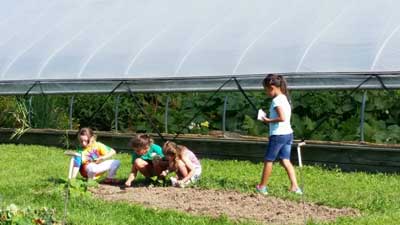 Forever Stratford
"As a co-founder of Stratford, I have obvious personal reasons for leaving a legacy to Stratford.  But even beyond those emotional ties, I firmly believe in Stratford's mission and strongly feel it is worth my support, in perpetuity.
Nowhere in Central Ohio is there such a unique, beautiful farm and forest complex where folks – especially children – can come to gain respect for the land that sustains them.
Through hands-on experiential education, they learn ecological concepts and how to view both farm and forest as natural habitats. They gain an appreciation of where their food and fiber come from, and an awareness of the marvelous wonders of the natural world.
Now, that's pretty awesome!
For me, leaving a legacy to Stratford is a once-in-a-lifetime privilege."

Louise Warner
Co-Founder – Stratford Ecological Center