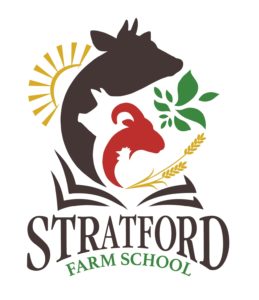 Farm Preschool for ages 4 & 5
9am to 12pm
Sessions offered on March 9, 11, April 6, 8 and May 4, 6
During Farm Preschool nature is the classroom and the teacher.  During this 3 hour experience your little learner will help feed the animals, collect eggs, harvest and plant in the children's garden, and explore the surrounding natural areas on the farm.  This emergent program is a compassionate space where children feel safe to grow and learn.  The small group size allows Farm School Leaders to move at your child's pace and for the flexibility to follow the specific interest of the children.  Farm life cycles provide the setting for the development of curiosity and the early understanding of how life works. At Stratford your preschooler will learn with their body by doing and through play, engaging all their senses. This holistic experiential-education will reinforce your child's early connection to the natural world.
Mask will be encouraged for preschoolers, however, at the parents discretion and your child's comfort level.  Farm preschool leaders will wear a mask and follow State Covid guidelines.
$50 per student. Space is limited. Online registration required.


Farm School for ages 6-12

Farm School is a one day program that runs from 9am to 3pm.
Sessions offered Tuesdays, Wednesdays & Thursdays beginning February 16th.
At Farm School nature is the classroom and the teacher.  Children will rediscover their joy of learning as they care for farm animals, tend gardens and explore native Ohio habitats.  Lessons are naturally intertwined into hands-on activities exploring concepts that support our food system and our environment.  Farm School will support grade level Ohio Academic Standards for Science.
In addition to animal chores, organic gardening and magic spot, the 2021 spring farm school session will include a seasonal focus:
February 16 – March 4, Maple sugaring
March 16 – 31, Wool, farm babies and vernal pool
April 1 – 29, Save our soil and native cavity nesting birds
May 11 – 27, Beekeeping and native pollinators/habitat
$65 per student. Space is limited. Online registration required.

For After Registration:
Follow Up Activities for Home