FARM MARKET SHOPPING HOURS (YEAR ROUND)
Monday – Friday: 9am – 5pm
Saturdays: 9am – 1pm (CLOSED November 26th – February 11th, reopening February 18th)
2022 REMAINING HOLIDAY CLOSURES
Saturday, September 3rd – CLOSED for Labor Day Weekend
Monday, September 5th – CLOSED for Labor Day
Wednesday, November 23rd – Saturday, November 26th – CLOSED for Thanksgiving
Friday, December 23rd – Monday, January 2nd – CLOSED for Winter Break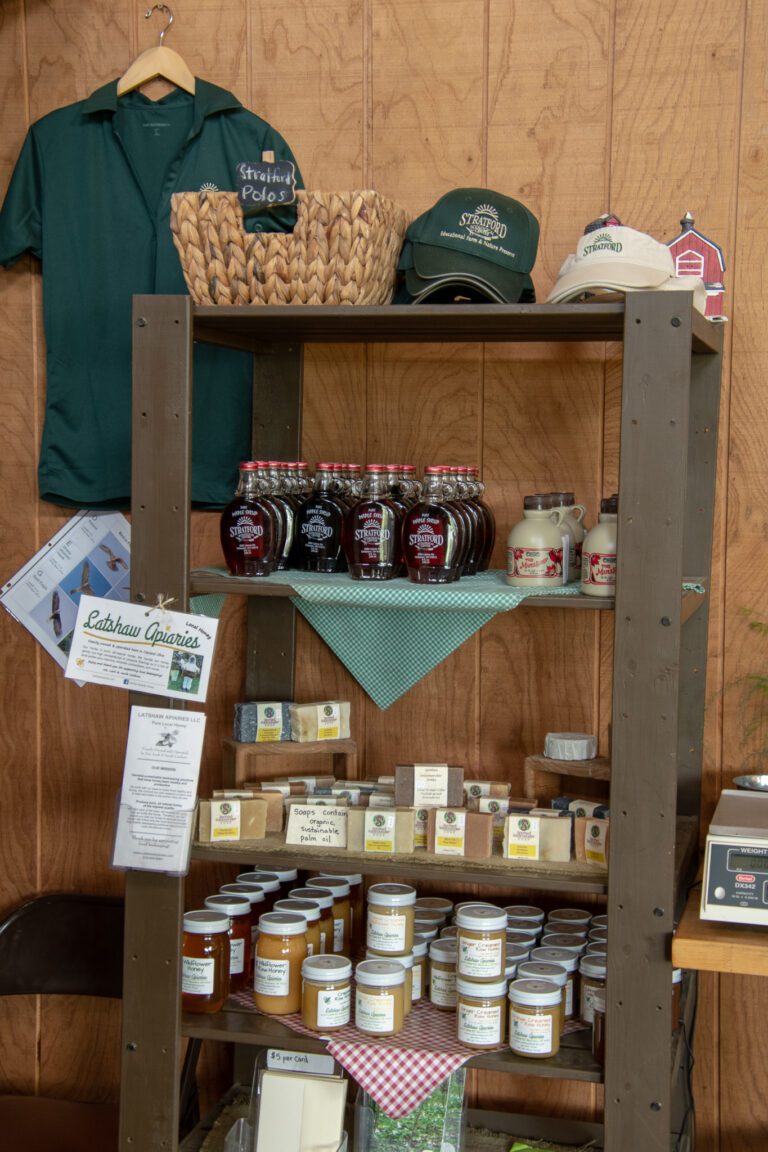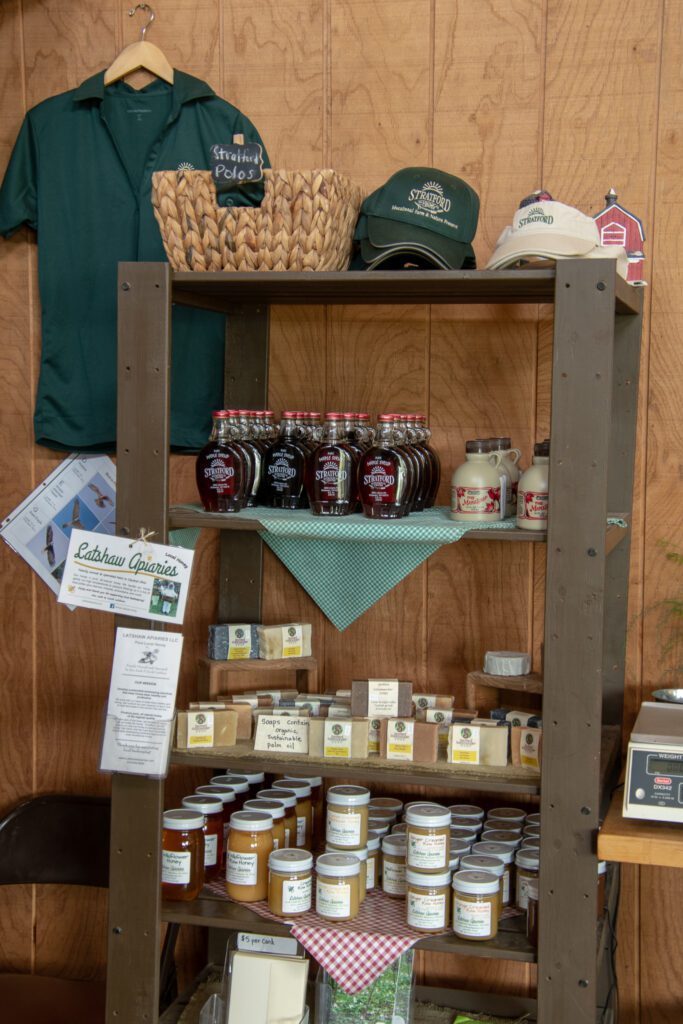 AVAILABLE PRODUCTS
Our farm products are produced as a byproduct of our educational endeavors with children, interns and volunteers!  All products are while supplies last. Enjoy shopping for:
You-pick produce in the greenhouse
Stratford maple syrup & pancake mix
Stratford Honey
Farm-fresh eggs
Pasture raised, grass-fed meats
Stratford apparel
Locally hand-made soap
and more!