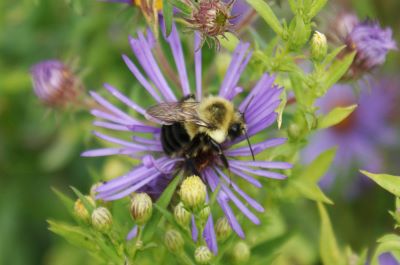 Meet the Pollinators
2022 dates coming soon
Come join us at Stratford Ecological Center for a fun two hours of learning about pollinators and their habitats. We will do a leisurely stroll around the farm and learn about native bees, butterflies and other insects that help with pollination. Each of these pollinators play a vital role in the food chain that we humans are a part of. Each month the farm changes and new wonders will be found, so plan on joining us every month for new bees and topics. All ages welcome.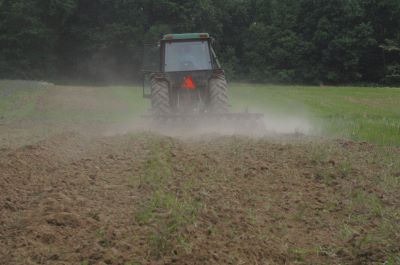 Regenerative Agriculture
Dec. 18th, 10am to 12pm – Greenhouse Design & Construction
$25 per person, per session
Join Stratford's Farmer – Jeff Dickinson – and other experts to explore the principles and practices of a healthy food system.  Whether you are interested in farming or you would simply like to learn more about local agriculture, this series will take you behind the scene for a first-hand experience on a real working farm.  This series will explore farming stewardship practices related to biodiversity, the conservation of natural areas, the soil food web, integrating grass-fed livestock, and apiculture.  View the Public Events Calendar for a specific session description.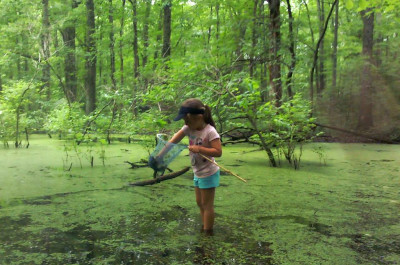 Vernal Pool Monitoring
2022 dates coming soon
It's time for the spring awakening in the wetlands. At 6:30pm vernal pool experts will help you get up-close and personal with some of the creatures who make the vernal pools their home. After learning inside we will put on our mud boots for a night hike to the vernal pool. We will listen for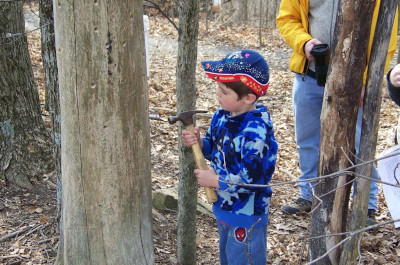 Maple Sugar Tours
2022 dates coming soon
Discover the wonder of this local Ohio natural food. Join our experienced Sugar Cookers for a hands-on experience in the sugar bush. Learn how to tap a maple tree, help collect sap and about the evaporation process in the sugar shack, while spending time in Stratford's beautiful forest!
Local maple syrup will be available!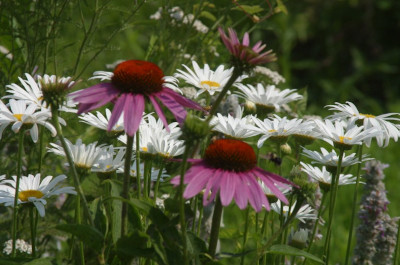 Herbal Study Group
2022 dates coming soon
This participant–led group has members well versed in the knowledge and use of herbs. During the December in-home luncheon members brainstorm to create the following year's monthly programs. The group maintains Stratford's herb garden during the meeting, gaining valuable hands-on experience. Members share in the harvest from the garden. Whether a new herbalist or a pro, all are made welcome.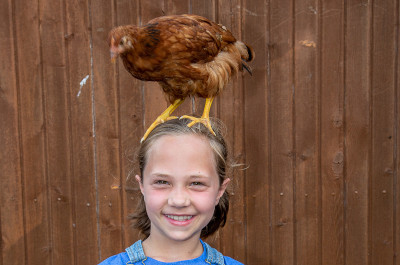 Family Farm Chores
2022 dates coming soon
Expose your family to where their food really comes from by joining Stratford's Farmer during morning chores. Take a turn feeding the goats and sheep, put your hand under a hen while collecting eggs and pacify the hungry hogs with homegrown grains and more!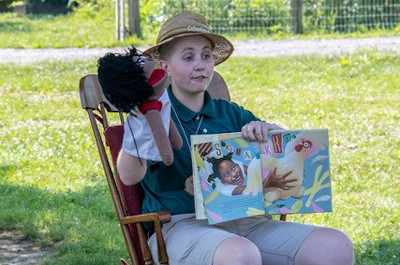 Story Time on the Farm
2022 dates coming soon
Join other families on the farm for a fun and educational hour of storytelling and a unique hands-on experience based on the seasonal happenings around the farm. Families are invited to pack a picnic to enjoy after the story hour.
Wildflower Walk for Adults
2022 dates coming soon
Join naturalist Bob Harter, for a spring walk through Stratford's Nature Preserve, home to a diversity of wildflowers. View the carpet of wild hyacinths, hillsides of trillium, find a jack-in-the-pulpit, green dragon, wild geraniums and many more. Dress for the weather for this inspiring display of nature's beauty.