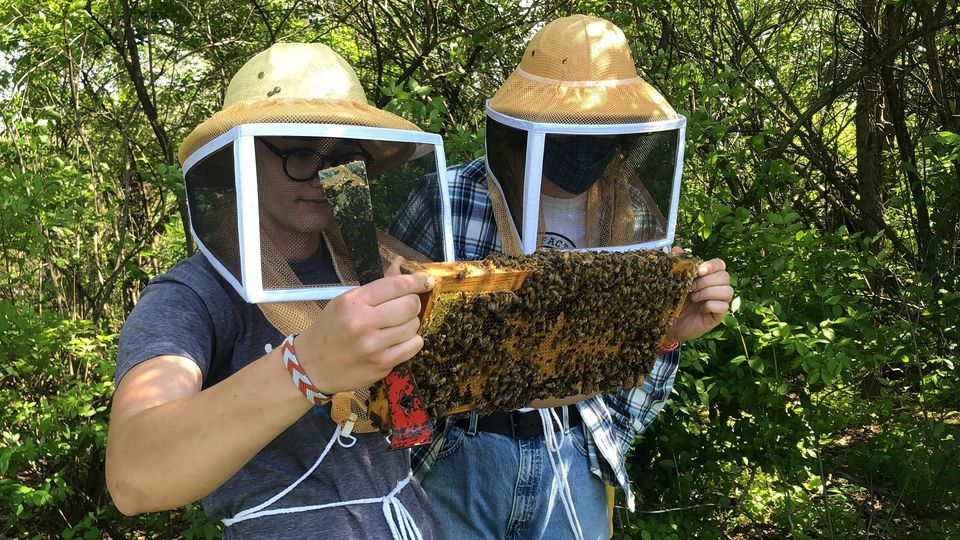 In association with the Delaware County 4-H Program, this is a unique opportunity for aspiring beekeepers and nature enthusiasts. Participants will thrive by combining classroom learning with invaluable hands-on experience caring for a dedicated beehive with guidance from expert apiary mentors with 80+ years combined experience! This club is specialized for youth ages 12-18 years old who are interested in learning all about honeybees and the roles these pollinators play in our ecosystem. As with anything in nature, nothing exists in isolation, and this is a great opportunity to learn a key skill that is important for sustaining our food supply, and the habitat needed to sustain both honeybees and native bees.
What is a SPIN club? The SPIN club model recognizes that both youth and adults often have a limited amount of "free time," because of multiple interests. SPIN clubs have the flexibility to provide positive youth development and adult mentorship through varying time frames, giving both youth and leaders flexibility in when and how long they meet.
When are the meetings? Various Thursdays, 4-6PM
April 6, 20
May 4, 18
June 1, 15, 29
July 6, 27
August 17
Additional Benefits
Access to Stratford's 236-acre learning laboratory
Unique learning opportunity that combines classroom learning with invaluable hands-on experience.
Safety and comfort of learning from expert apiary mentors with 80+ years combined experience
Opportunity to build leadership skills
If a SPIN Club member meets the 60% attendance and book requirements, they are qualified to show a bee-related project at the Delaware County Fair.
Upon competition, students will be eligible for $30 worth of apiary product (i.e. honey, wax, propolis) from their own hive!
Requirements
Register by March 31st
Enthusiasm to learn about the natural word and honeybees
Attend meetings listed above, 4-6pm (10 meetings total)
Showcase their project as a "capstone" experience at a fall Stratford event
Complete the 4-H Club Project Book
Be prepared for the occasional bee sting
Weather: Caring for honeybees requires flexibility and can depend largely on the weather. During times when the weather is not ideal for getting into beehives, participants will work on the program booklet.
Cost: $60, includes the use of Stratford's equipment; veil, hive, bees, and all the tools needed to care for a dedicated honeybee hive.