An Auction Fundraiser Reimagined
Would you believe that today's children spend up to 44 hours per week in front of a screen and less than 10 minutes outdoors? Yikes! Dedicated to experiential education, sustainable agriculture, environmental stewardship and a whole lot of fun, Stratford is committed to reversing this trend and welcomes nearly 16,000 children, volunteers, and our community to spark joy and connection with nature, their food and each other. 
The demand for Stratford has never been greater, and we're excited to fuel our mission with our signature fundraising event and celebration – Enchanted Evening. This evening of generosity brings together individuals and organizations from all over central Ohio for a lively evening celebrating the impact of our mission while fueling the work of the future.
Stratford recognizes the urgent need for children, adults, and families to spend time together fostering relationships and making memories. We want to encourage our community to increase their collection of memories through an experience and consumable based live and silent auction.  Donating an auction package means making memories while fueling our mission!  Would you be willing to donate a special experience to help our cause? Please complete the commitment form below and return it to us by July 25th.
Benefits of Supporting our Auction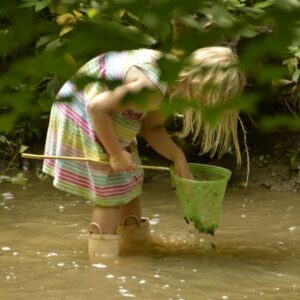 As a supporter of Stratford, you'll make a profound and lasting impact on children, our community, and our environment when they need us most.  
Audience: Our signature fundraising event brings together over 300 people whose interests align with our mission and strive to make the world a better place.
Recognition: As an expression of our gratitude, your name will be included with the auction package, in the event program, and on our website.
Special Thank You: In addition to recognizing you at the event, we'd like to show how much we appreciate your support with an invitation to our fall Harvest Festival on October 1, 2022, where you'll see the magic of your support in action. 
Thank You to Our Auction Donors!
Alum Creek Marina
Annie's Wine Cottage
The Arts Castle
Aullwood Arboreteum
Bare Clay
Beehive Bread Co.
Brooklyn Pizza
Sara Casper
City Folk's Farm Shop
The Columbus Clippers
The Columbus Museum of Art
The Columbus Zoo & Aquarium
Crimson Cup Coffee
Jill and Tom Cunningham
Delaware County Fair
Jason Eliason
Elliot's Wood Fired Kitchen & Tap
The Flower Farm on Chesnut Lane
Franklin Park Conservatory
Gallo's Tap Room
The Glass Rooster Cannery
Carl Gleditsch
Donna Gleditsch
The Gliatta Family
Clyde Gosnell
Graeter's Ice Cream
Groovy Plants Ranch
Cheryl Hagerty
Heisey Glass Museum
Hoover Sailing Club
Brian Huber
Huli Huli Tiki Lounge
The Inn at Honey Run
Kimberly's Diamond Corner
Ann Kloss
Dawn Kridel
John Krieger
Liberty Tavern
Lin's Wok
LL Limousine
Math Plus Academy
Kelly Melton
Monkey Hollow Honey
The Morgan House
Alexis Nickole Nelson, "The Black Forager"
Nocterra Brewing Co.
Ohio Caverns
The Ohio State Golf Club
The Ohio State Reformatory
Old Dog Alehouse
Olentangy Indian Caverns
Preservation Parks
Price Farms Organics
The Refectory
Gary Rosenberg
Eileen Sawyer
Schmidt's Restaurant & Sausage Haus
Pauline Scott
Snow Trails
Judith Spater and Stephen Canneto
Stratford Apiary Team
Tibbles Charter Boats
TRC Racing
Uptown Arts and Clay
Westerville Division of Fire
Wild Birds Unlimited
The Wilds
Shirley Wilhelm
Pete Wilms