Enchanted Evening is Stratford's signature fundraising event and annual celebration. This evening of generosity brings together individuals and organizations from all over central Ohio for a lively evening celebrating the impact of our mission while fueling the work of the future. 
This year's theme will be centered around honoring our past, celebrating our present, and fueling our future. We invite you to join us for this celebratory evening that serves as a crucial part in implementing our mission.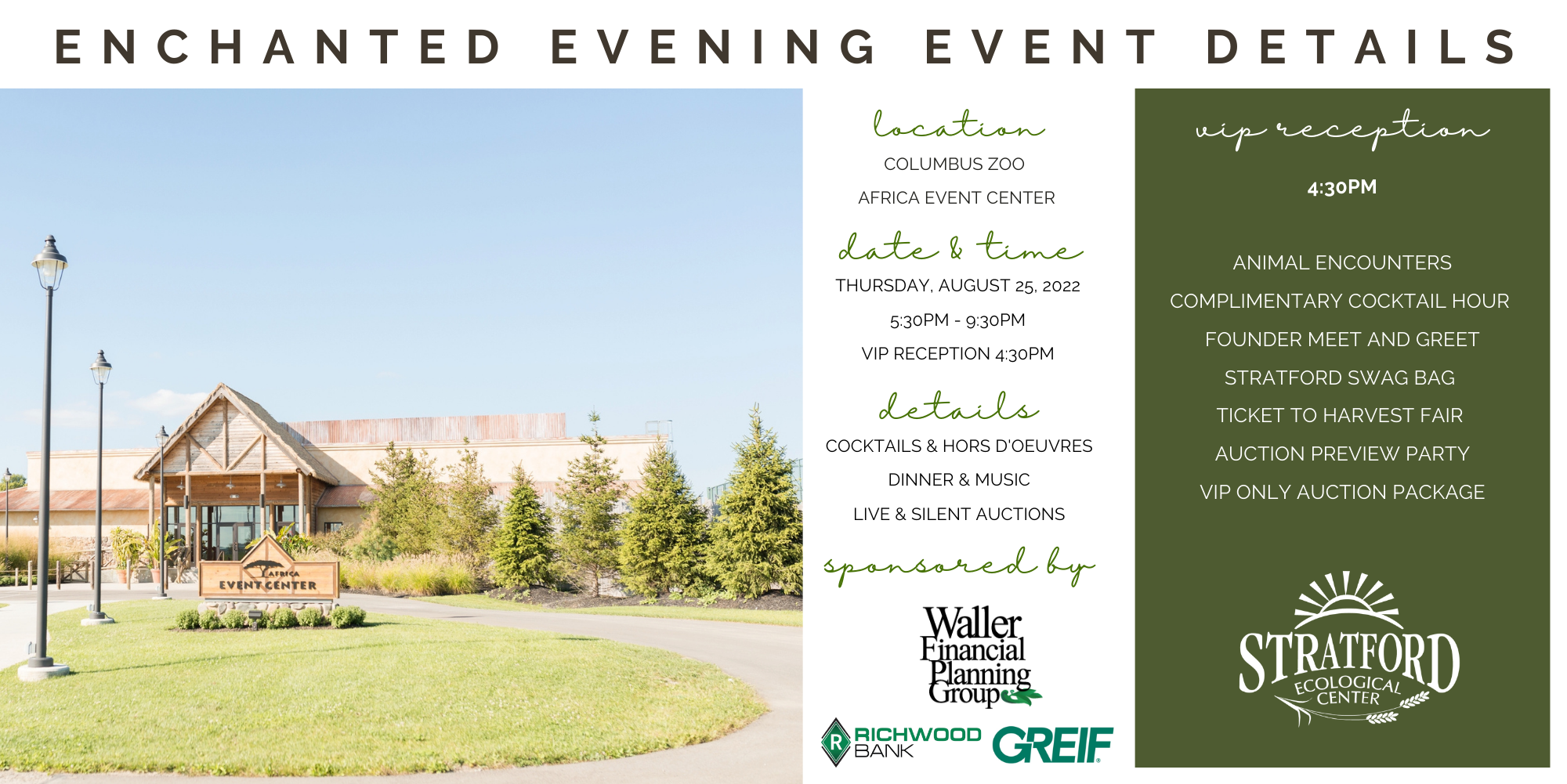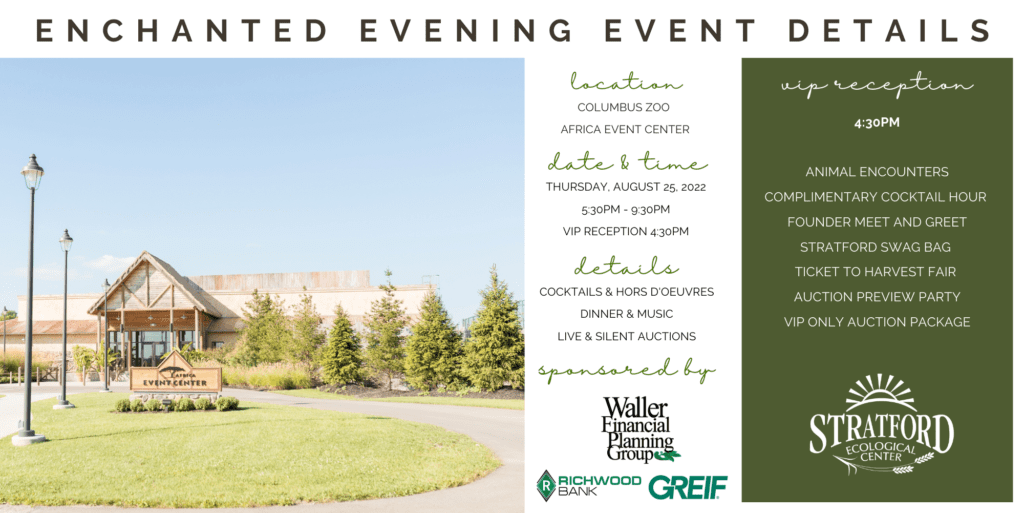 Stratford offers an opportunity for organizations of all sizes to make an immediate impact and demonstrate a commitment to our future.
As a supporter of Stratford's Enchanted Evening event, you'll make a profound and lasting impact on children, our community and our environment when they need us most.
Join us for an evening of fun, generosity, and celebration.  Your attendance helps fuel our mission for generations to come.
This year's live and silent auctions address the urgent need for children, adults and families to spend time together and increase their collection of memories through experience and consumable based auction packages. Learn how you can help support our auction by donating a package and view the list of current auction donors.
Unable to make the event, but still want to have a meaningful impact and support Stratford? Donate by clicking the button below.  Be sure to include "Enchanted Evening – unable to attend" in the comments section.